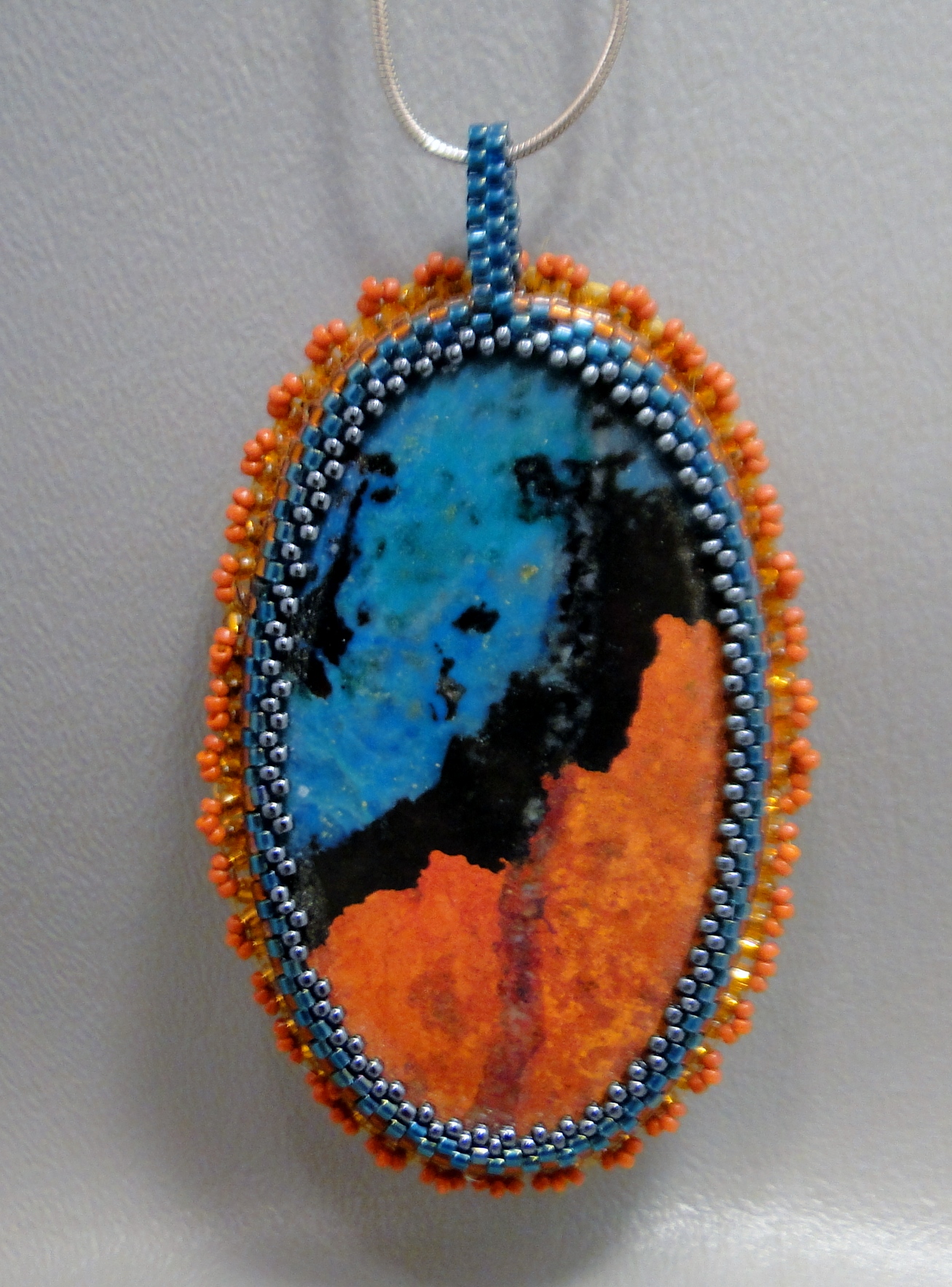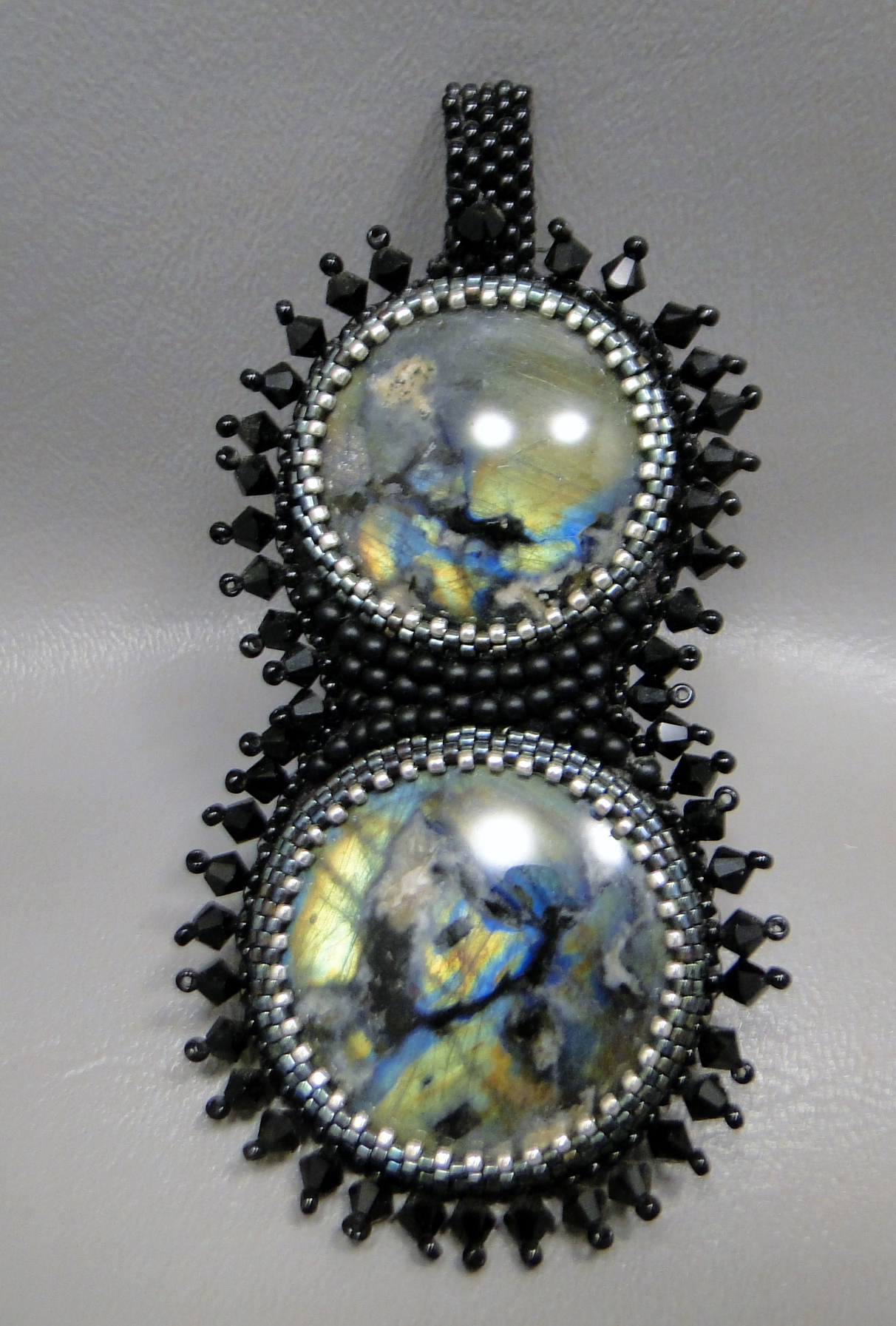 I just love to show off my customers work! Recently a very lovely customer of ours, Pat Carpenter, came by to pick out some semi-precious stone cabochons and she brought some of her beaded work to show us. Now I have had other customers tell me about bead work and I have seen some exquisite examples-but I freely admit that I wasn't really aware of the beaded bezel technique and what it is all about.
What is Beaded Bezel Stone Cabochon Jewelry?
Bead embroidery uses bead sewing techniques such as backstitch and peyote stitch to create a secure beaded jewelry bezel that will hold a semi-precious stone cabochon in place for earrings, bracelets, and necklaces. Off-loom bead-weaving is used to create either an open or closed back bezel using beading stitches like peyote stitch, right-angle weave, or herringbone stitch to create a beaded bezel for a stone cabochon. An open back bezel is great for translucent or transparent gemstone cabochons.
What's really cool is you can use a single stone cabochon or incorporate several cabochons in an intricate design. There are lots of tutorials online that you teach you the beaded bezel techniques. Also your local bead store or favorite online bead or craft sites sell kits with instructions and the beading supplies you need. Here is a good place to start:
http://www.interweave.com/article/beading/make-a-cabochon-bezel-with-right-angle-weave/