A couple of weeks ago we did a very successful trunk show at Scottsdale Bead Supply.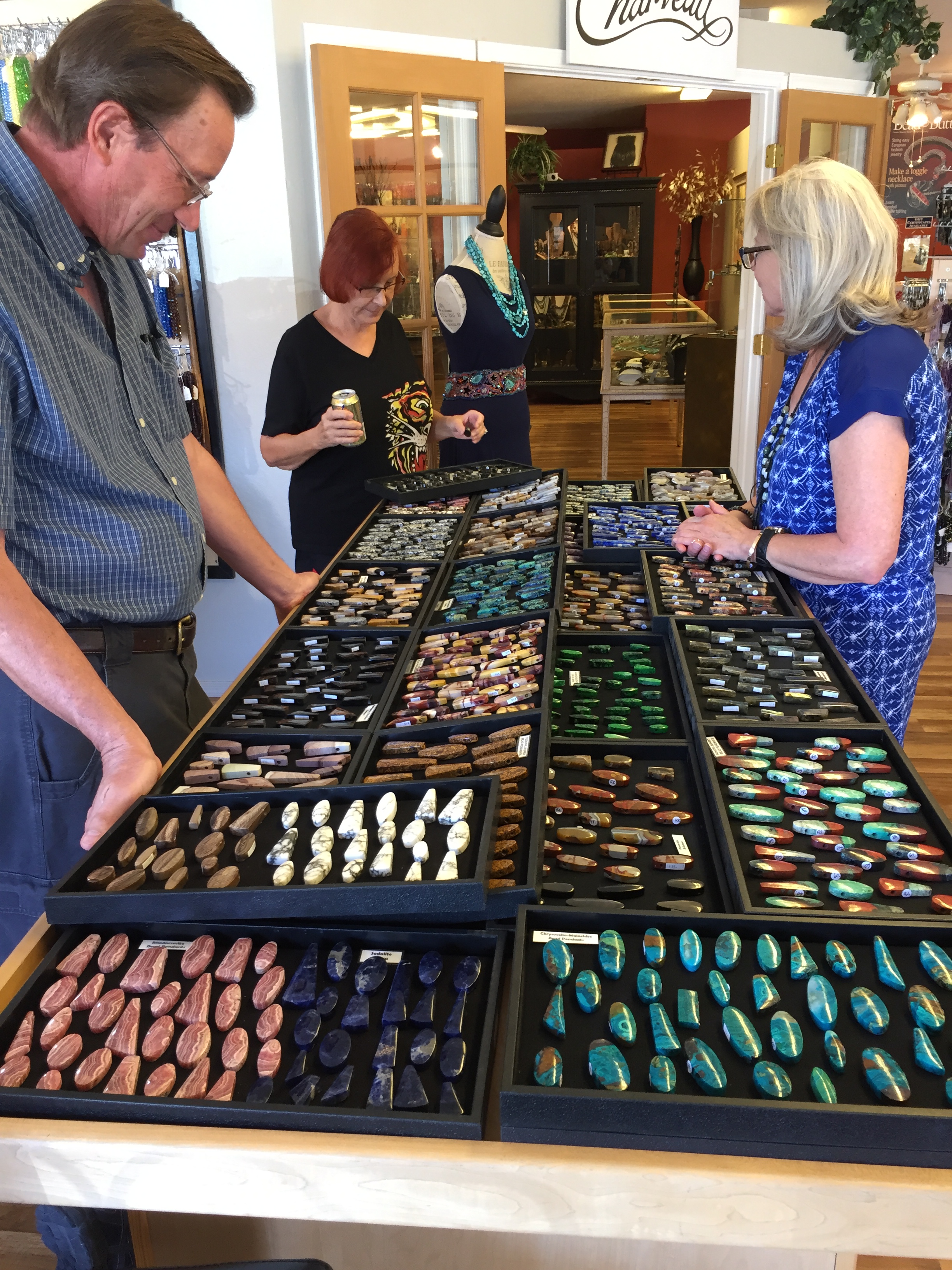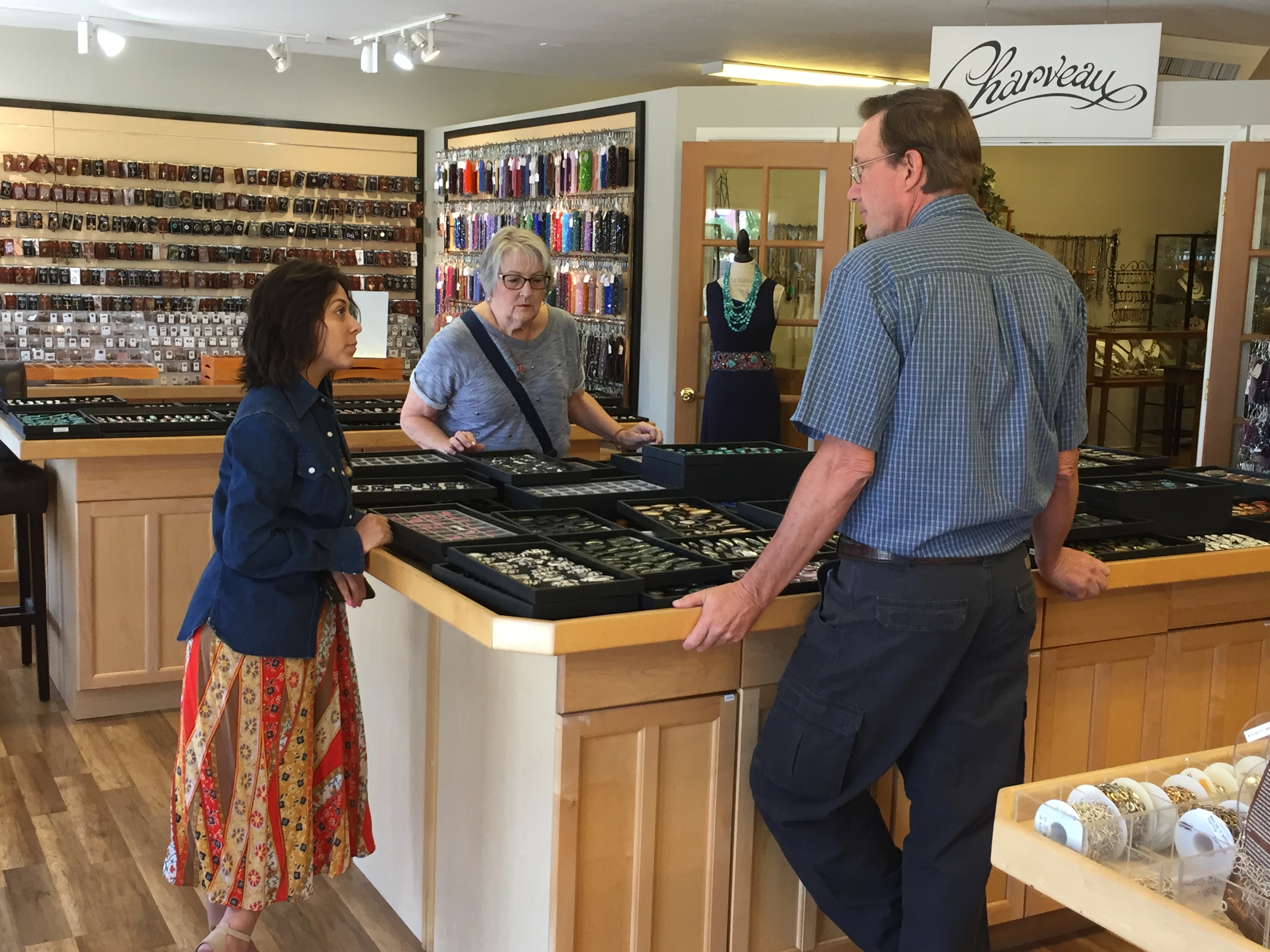 We had a great time. Bruce loves meeting his customers and talking about rocks! We even got to see what some of the people did with our bead pendants!
But more importantly, Scottsdale Bead Supply is owed by Kelly and Mike, who also own Charveaux and they do lovely custom jewelry and bead work! So if you love our cabochons, but you are not crafty, here is your chance to get a unique piece of custom jewelry designed just for you! I myself had 3 bead necklaces made (but I can't show them-stocking up for Christmas!).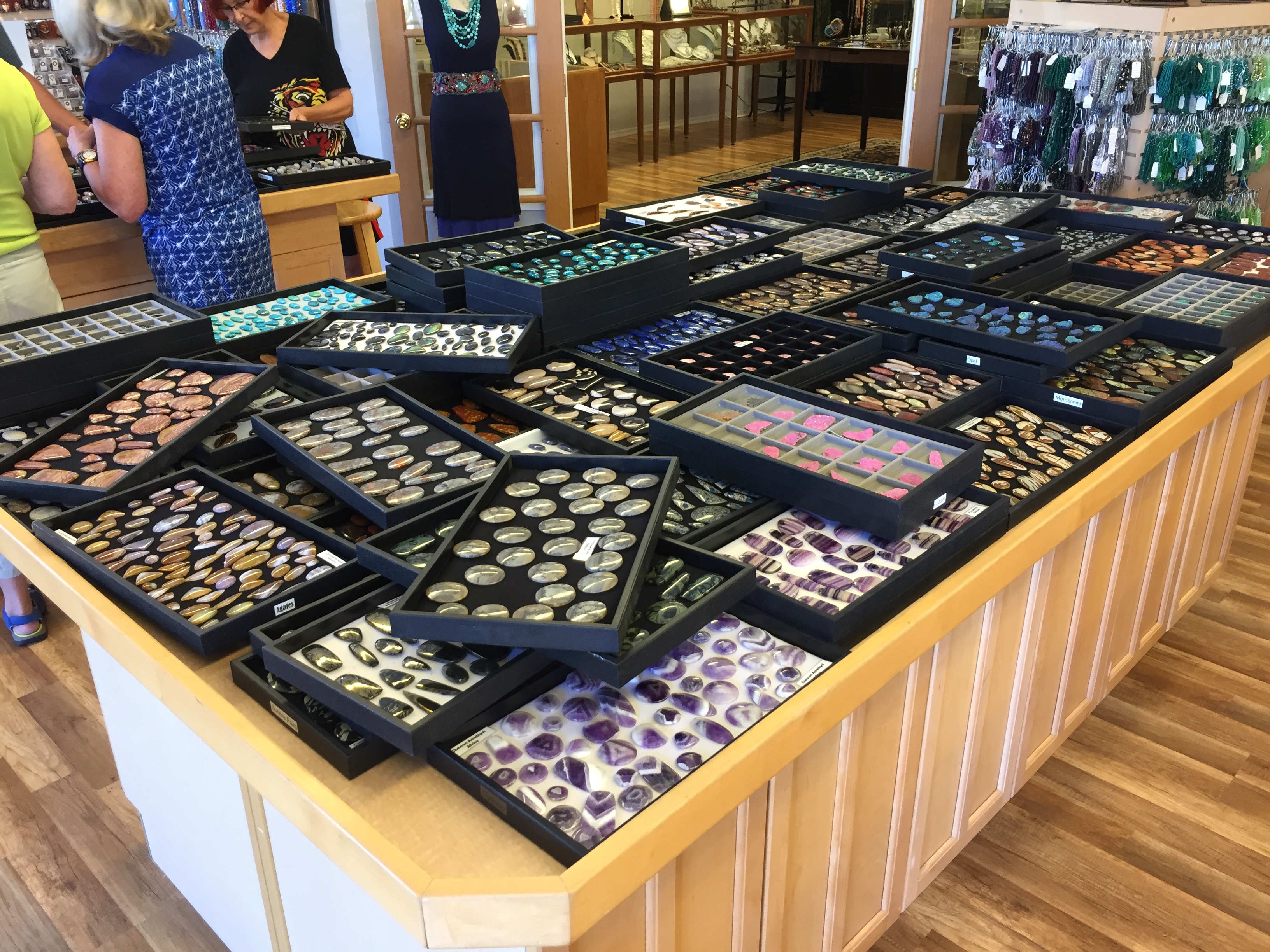 Scottsdale Bead Supply is a really cute store, with really sweet people ready to help you, and everything you need in beading supplies, as well as a great collection of unique jewelry and books.
They will be carrying a selection of our bead pendants and cabochons if you would like to see them in person. Or you can purchase the perfect one on our site www.barlowsgems.net and take it to them to create something beautiful.
So if you are ready to have a very special piece of jewelry made just for you, or for that special loved one-contact them now!
Scottsdale Bead Supply
10636 N 71st Way, Ste 1213
Scottsdale, Arizona
480-945-5988